#1 You Want Control

Some businesses want to control their data and their website their IP.
There's always a 'what if' when data is stored somewhere else. There's also a 'what if' the company you are hosting with drops in service and quality or if they start raising prices. If you are using SAAS it could leave you stuck.
Opencart Shopping Cart is well… open. So there are plenty of options to switch and move. The best part is your not held to one provider.
#2 You Want A Difference
Sometimes, you need something special that is currently not available. Maybe it is a specific payment or additional features for your particular product. That's where that extra bit of customization comes into play like:
SEO Pack
It feels good to have the SEO section built into Opencart.
One Touch CheckOut
Fast in fast out. You want your customer to go straight to the checkout when they login to Opencart.
Opencart is built on PHP which has one of the biggest programmer communities in the world. So reaching for that special plugin would not be too far or expensive.
#3 You Want Service
Some people do not mind budget. No food, no space and no luggage. That's not to bad if you are taking a 1 hour trip to a beach holiday for a few days. But if you're making an overnight flight to a business meeting first thing in the morning, it might be worth paying for the flat bed, food and having someone fussy over you the whole flight. Especially if that business meeting is worth many times the cost of the service.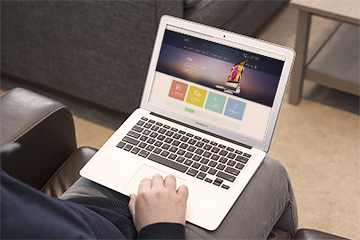 That's kind of like Ecommerce. If your daily sales is many times the cost of the service, it might be worth to have an Opencart  expert watching over your ecommerce needs to advise on any possible issue.
Our website uses OpenCart. We tried Shopify and Magento and honestly, if you're just starting a small business and don't want to spend a dime, use OpenCart.

It's been the best decision ever. HUGE community for TONS of mods and themes. Very VERY easy to use and if you need to get some private 3rd party APIs integrated, you can always hire an OpenCart professional for cheap.

supersonicemporium on reddit
Check Out Our Opencart Product at http://paperlesscloud.wesvault.com/opencart-ecommerce/