It's a familiar scene. I'm sitting in front of a client pointing out all the improvements they could make to their eCommerce platform when the client turns around and says, "We're already struggling and I do not even have 10 minutes while we're fighting to get business."
If this sounds familiar than chances are you're facing the globalization squeeze. Instead of continuing to dig, it maybe time to step back and look at the situation.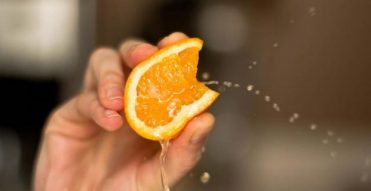 Help I'm Getting Squashed!
About five years ago, I once commented that a Harvey Norman and a Best Denki facing each other in Parkway had incredible competition as their customers could simply walk 10 steps to their competitor if they were not happy. Compared to today, that was almost a monopoly!
Technology is changing the game. Today a producer in China could be competing with you through Alibaba. Turn on Q0010 and you're one of a hundred supplies fighting for business to sell an item. Your customers do not even have to walk 10 steps, they only move their mouse 10 pixels. Working harder and squeezing more costs might delay the onset, but it will not change the business. It might make more sense to step back and assess things.
Brand It Like Beckham
Today, the brand is king. In a generic market, what is known is know all over. American products are on our shelf, Victoria Secret and Uniglo are everywhere.
When customers cannot feel your product, your website and ecommerce shopping cart is your brand. It's their shopping experience. An online experience will translate into an offline experience.
The Turtle Losers The Race
Poor Turtle. The other day I had a referral to a client who said he needed to spend SEO and SCM. That some big budget requirements there.
One quick analysis of his site showed a google speed check of 0/100. A first for me. He had engaged a freelancer who configured wordpress incorrectly and had the images set to 1-2MB each. With a catalog of 100 images, the site took 25 mbs and almost 15 seconds to load. Compound this with WordPress running on a very low spec shared server and you've got a problem.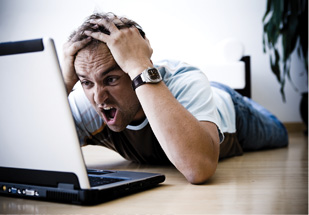 Now imagine an employee of a customer who is looking to order some bags for their business. The frustration waiting. As a new brand, my client is already at a disadvantage and the employee would simply conclude it is less hassle and risk free to go with a known brand. After all, if the website is slow, what else is slow? Of course my client concludes that web sites do nothing for his business!  The Turtle loses the race.
My client is running around, chasing leads and cutting prices to get his business while losing his customers to a negative experience. Don't let this be you!
Technology and optimization is PART of your brand! It's part of the UX.