Reposted from Hamzah Alsagoff
2016 will see the deepening of several ongoing trends that are shrinking the gap between ecommerce and physical retail. This year, retailers will look to leverage better fulfillment options, local advertising tools, offline attribution and omnichannel tools, as explored in a new eMarketer report, "US Holiday Ecommerce Preview 2016: Mobile to Fuel Explosive Ecommerce Growth"(eMarketer PRO customers only).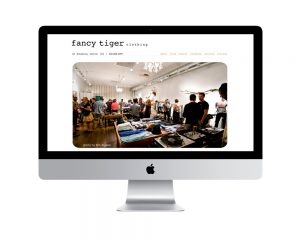 Mobile is increasingly bridging the divide between physical and digital commerce, a trend that should accelerate this holiday season. Some 45% of shopping trips include some mobile shopping, according to a Facebook IQ study of US internet users conducted in September 2015.
But various barriers, including siloed inventory systems, poor offline attribution and primitive location advertising, have limited the actual online-offline integration. Brick-and-mortar retailers are feeling pressure to overcome these hurdles as they see foot traffic continue to fall. RetailNext measured year-over-year drops in US retail foot traffic each month of 2016, peaking with a 9.9% drop in May. "You have to think of [online and offline] as one store, but that's a huge investment for brands to join their technologies," said Chris Haines, director of strategy at ecommerce strategy, design and technology firm Fluid. "Brands are making that investment and it really is paying off."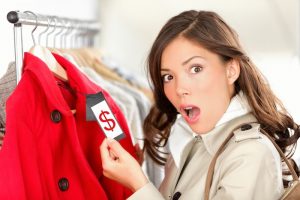 Many retailers have improved their inventory systems and fulfillment options over the past year. This has allowed for better and more varied pickup and delivery options for online purchases. Most large retailers now offer the option to buy online and pick up in-store, although fewer than half (42%) of retailers overall surveyed by Boston Retail Partners in April 2016 offered it, and only about half of those reported delivering a decent experience.
In addition to in-store pickup, better integration of inventory systems allows retailers to ship directly from stores, between stores or directly from manufacturers. All of these innovations have allowed ecommerce to become a viable shopping option right up until Christmas or Hanukkah. Multichannel Merchant reported that 54% of US retailers and business-to-business (B2B) merchants it studied had a cutoff date of December 21 or later for holiday deliveries in 2015. In 2014, that figure was 38.9%. In fact, 3.2% of respondents in 2015 were able to fulfill online orders as late as Christmas Eve.
"Consumers prefer to use a two-day solution because it's cost-effective … but the closer we get to [the holiday], the more likely they'll purchase with next-day delivery," said Richard Peck, vice president of operations at Dotcom Distribution, an ecommerce fulfillment service.
With only 31 days between Black Friday and Christmas, along with a late Hanukkah, the last-minute shopping surge should be particularly strong this year.
Retailer improvements in real-time inventory management open up new possibilities for local product advertising with the express aim of driving foot traffic. US mobile local ad spending is expected to increase to $12.8 billion in 2016, according to BIA/Kelsey, and much of this will occur during the holiday season.
These direct response ads with offline calls to action have benefitted as consumers shift their browsing behavior to mobile devices. The shift has been most dramatic in search, where mobile accounted for 58% of search clicks and 40% of search ad spending in retail and consumer goods in North America in Q2 2016, according to study by performance marketing agency Merkle. This was among the highest rates for any industry.
eMarketer PRO customers can view the full report here.
Contagion Catalyst
contagio.
all it takes is just a touchpoint.